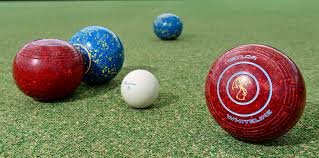 The Caloundra Bowls Club has a long history within the Caloundra Community. The first committee meeting of Caloundra Bowling Club was held at the School of Arts on August 30, 1944 and the club was officially formed when a site was selected and purchased in September 1944. The club commenced operations in 1948 and has operated in the same location since that date.
Several changes have been made to the club house, but the three greens have remained the same since 1944. The original club house was quite small compared to what is now standing.
The Caloundra Bowls club traded quite profitably for many years, primarily as a bowling club. The introduction of gaming machines into Queensland in 1992 enabled the club to expand and increase its revenue even further.
Due to numerous circumstance in recent times the members voted unanimously in 2018 to sell the club to The Waves Group, Bundaberg.
In November of the same year the sale of the club was finalised and The Waves Group took over as the club's new owner. As part of settlement both parties agreed to reducing the number of greens from three to two.
The members also voted to change the name of the bowling club to "The Waves Bowls Club Caloundra". The bowling club now operates as a sub-club and is a separate entity to the licensed club.
With the cost of maintaining the greens becoming prohibitive, The Waves Group in consultation with the Bowling Club, decided in 2019 to install synthetic carpet to both greens. Work commenced on the installation of the carpet in July 2020.
In the future there are plans to cover both greens with a hard roof to enable bowls to be played in all types of weather.
Currently today, the bowls club members enjoy state of the art synthetic greens. The aim of the club in the future is to cover the the new synthetic surfaces and strive to make The Waves Bowls Club Caloundra the Number One Venue for Lawn Bowls on the Sunshine Coast.